I haven't done a new releases post for a bit. I have 3 today. 2 of them I've read, the other is waiting on my kindle. All pictures, links, and descriptions come from Goodreads.
The Retribution of Mara Dyer – Michelle Hodkin – This one I actually listened to, and it wrenched my heart(and my mind) around so many times. I was happy with how it ended though.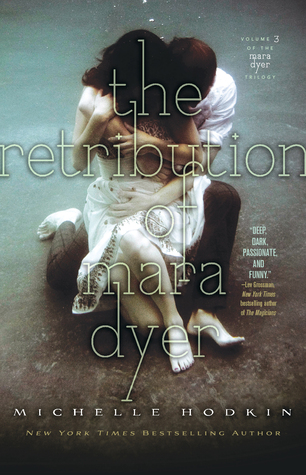 Mara Dyer wants to believe there's more to the lies she's been told.
There is.
She doesn't stop to think about where her quest for the truth might lead.
She should.
She never had to imagine how far she would go for vengeance.
She will now.
Loyalties are betrayed, guilt and innocence tangle, and fate and chance collide in this shocking conclusion to Mara Dyer's story.
Retribution has arrived.
Rise of Orion – Rachel O'Laughlin – This is the other one I've read, and…forget about wrenching my heart. Rachel ripped it out of my chest and stomped all over it. There is one more book in the series, so hopefully she'll be able to sew up my heart and put it back.
Soul Enslaved – Keri Lake – I've only read the first book in this series(this is #3) and a prequel(The Fallen). I do have the second book waiting for me. They were both on sale for .99 so I grabbed them at the same time(I usually one grab one in a series at a time, but I know I like Keri's writing, so…).
Imprisonment in Obsidius. Enslavement to a soul-sucking succubus. A reproductive cycle that'd send a sex fiend running into the arms of celibacy. Given the choice, most demons would opt for death.
Gavin, eldest son of Wrath, has been sentenced to all three.
When the succubus decides its time collect, though, he fears his nightmares have only just begun.
And Sabelle's timing couldn't be worse.
With a bad case of uncontrollable lust, thanks to his Savidon, the last thing Gavin wants is a vengeful succubus stoking his darkest desires, but debts must be paid—he just didn't bank on enjoying his punishment so much.
Because the swinging bachelor may have found his perfect mate in the sexy seductress.
However, just as things seem to be looking up, past sins resurface, plunging the two into a deadly game of power and deception. As their worst fears merge into one unexpected threat, Gavin is determined to protect Sabelle and win her freedom.
At any cost.
Any new releases you're looking forward to?